Porn addiction is often mistakenly depicted as a male-only issue. Not only is this completely inaccurate, but it is also potentially harmful to the many women who feel that their struggles with excessive porn use are either seen as illegitimate (potentially leading to confusion) or unacceptable (potentially leading to shame). While data does suggest that more men report symptoms associated with porn addiction (likely because guys currently report using porn at a higher rate), the emergence of endlessly-available digital porn has led to many women getting inadvertently "hooked" on it through excessive use. Any human being with access to Internet porn has the potential to develop problematic habits – and unfortunately, for some frequent users, sometimes it escalates into full-blown behavioral addiction.
Porn addiction symptoms in women are almost identical to porn addiction symptoms seen with men.
To meet the criteria for porn addiction, the person must be unable to stop the impulse to engage in excessive pornography use, despite significant negative consequences of continuing to use it. Porn addiction can impact people's lives and relationships in a variety of different ways.
While some men experience porn-induced erectile dysfunction (PIED), some female porn addicts experience an equivalent inability to achieve or maintain sexual arousal.
Both women and men can experience an inability to orgasm during sex, often formally referred to as anorgasmia.
Both women and men often report a decrease in genital sensitivity due to excessive masturbation fueled by porn addiction. They might report feeling an inability to experience sexual pleasure with a partner, in favor of their own manual stimulation. This issue can be exasperated with the use of certain masturbation techniques.
Both female and male porn addicts in recovery usually report intense cravings to go back to excessive porn use.
Both women and men often report a disinterest in partnered sex in favor of solo porn use.
Both women and men report neglecting important obligations and responsibilities due to uncontrollable porn use.
Both women and men often report lower sexual satisfaction and lower relationship satisfaction, along with other romantic relationship problems, associated with porn overuse and porn addiction.
Both women and men report that their porn use started out moderately, then escalated into excess over time. This build-up of "tolerance" to porn has been compared to what is seen in many substance addictions. They may go from using porn once per week, to many hours per day.
Porn addiction can impact every area of a woman's life. It is challenging to list all of the ways that out-of-control porn use can potentially impact people. The best way to see how porn overuse or porn addiction impacts you is to go through a "reboot" – a break from porn use – and see if any of the symptoms that you believe are caused by your relationship with porn are reduced or reversed.
The lack of societal acceptance for women who struggle with porn overuse can make matters worse.
While some people acknowledge the existence of women who struggle with porn overuse, unfortunately, sometimes women's concerns are ignored, dismissed, or misrepresented.
It's largely a "silent" issue. Many young women are growing up with little to zero sexual health information. Many people, including parents, don't seem to be comfortable openly discussing sexuality, let alone female sexuality. Many parents and guardians assume that porn addiction is only a problem that males face – so they may see zero point in bringing up a potentially awkward conversation with their daughters. This issue could be amplified by misogynistic views about female sexuality. Silence can lead to women who struggle with porn addiction feeling confused and isolated.
Some girls and young women who are "warned" about the potential side effects of porn use are only getting shame-based "sex education." Women who grew up with only conclusive or shame-based information often report that it was inadequate or even detrimental. Instead of real education, it's often just relaying conclusive advice or rules without providing an explanation or answering any questions. These strategies can include simply calling porn "bad", only using unexplained religious or morally-based black-or-white statements, and calling masturbation or body parts "dirty." Rather than relying on unnuanced approaches, it might be beneficial to pursue comprehensive sexual health education, including the science of porn addiction, the differences between porn and sex, the differences between porn-fueled and porn-free masturbation, the basics of the human brains' reward circuit, and how to express sexuality healthily and constructively. If you don't teach your children about pornography, they'll very likely be faced with it alone after stumbling across it online.
The mental health field is still catching up. Like many parents, some professionals have never considered that women could struggle with porn overuse. Some porn advocacy activists go so far as to outright deny the reality of porn addiction, misrepresenting the women who struggle with it. Those who deny the existence of porn addiction often argue that women reporting symptoms are generally "religious" or experiencing "moral shame" resulting from otherwise healthy and normal porn use. Alternately, these deniers might argue that these women are experiencing other mental health problems such as depression or OCD, which they are relying on excessive porn use to self-medicate. While these might be valid explanations for some women, they certainly don't accurately portray the many women who simply escalated into using far too much porn. Indeed, the World Health Organization's ICD-11 excludes "distress that is entirely related to moral judgements" in their diagnostic criteria for Compulsive Sexual Behavior Disorder. The majority of NoFap's users are non-religious, are not anti-masturbation or anti-porn for everyone, and do not experience shame resulting from their sexual habits.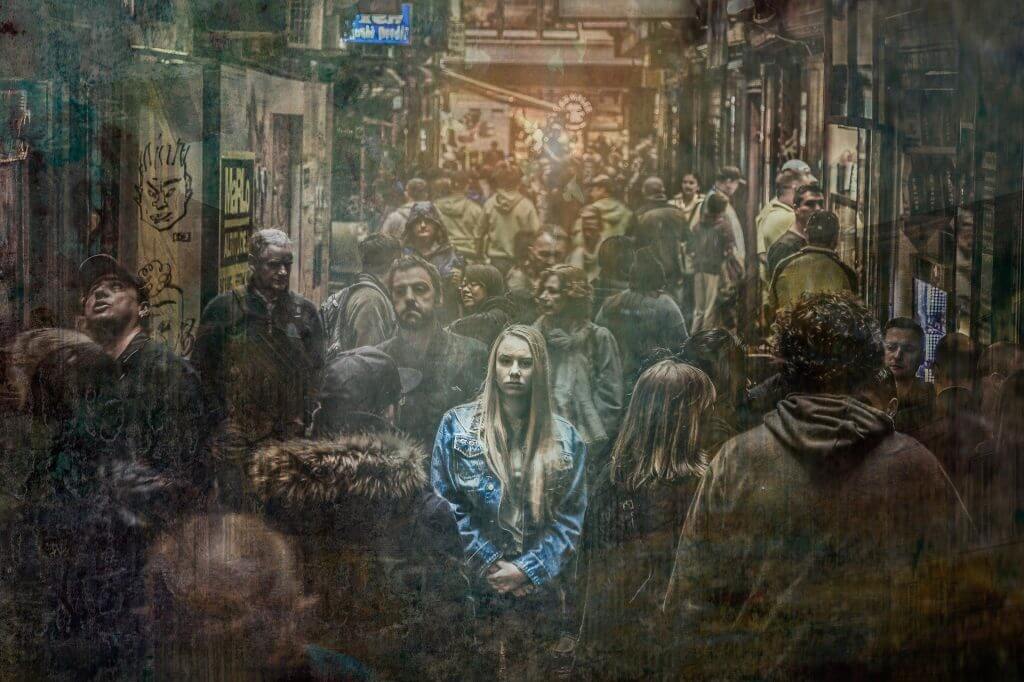 Not enough resources are available to women. Many existing recovery communities can feel like "boys clubs," with male community members often assuming that the other anonymous users are universally other men. Further, many recovery resources – including online videos, social media pages, e-courses, coaching services, support groups, therapy, and more – seem to be specifically targeted towards male audiences. It can feel quite awkward if you're a woman trying to learn about porn addiction but are constantly bombarded with male-centered motivational messaging about "reclaiming your manhood." We are actively trying to do our part to address this field-wide problem by developing resources specifically for women, enforcing inclusive community standards on our platform, and using gender-neutral language wherever possible.
Recovery resources are available for women. Women are 100% welcome to utilize NoFap, including our community forum, software, and support groups. Our website is open to anyone looking to establish healthier sexual habits and recover from porn addiction, porn overuse, or compulsive sexual behavior.
If you are a woman struggling with porn addiction, please remember that you aren't alone. Porn addiction isn't just a "guy problem," it's a human problem. There are thousands of success stories in our community and dotted throughout the Internet. Recovery is entirely possible.