Facilitated online support groups.
NoFap's anonymous accountability calls will help you stick to your sexual health goals. By attending our weekly meetings, you'll have direct access to the inner circle of the most dedicated community members. We're available to anyone who is looking to establish healthier sexual habits, including those seeking to recover from porn addiction, porn overuse, or non-porn compulsive sexual behavior.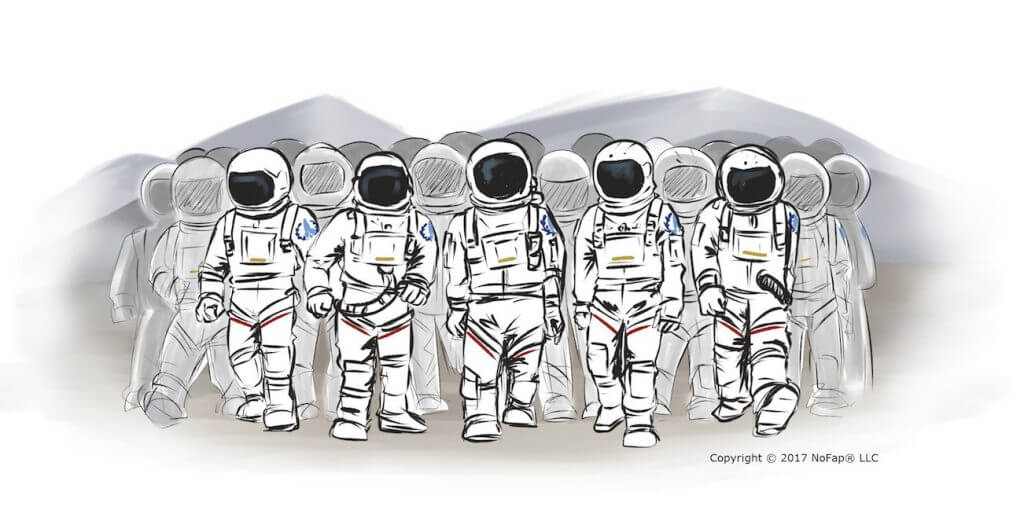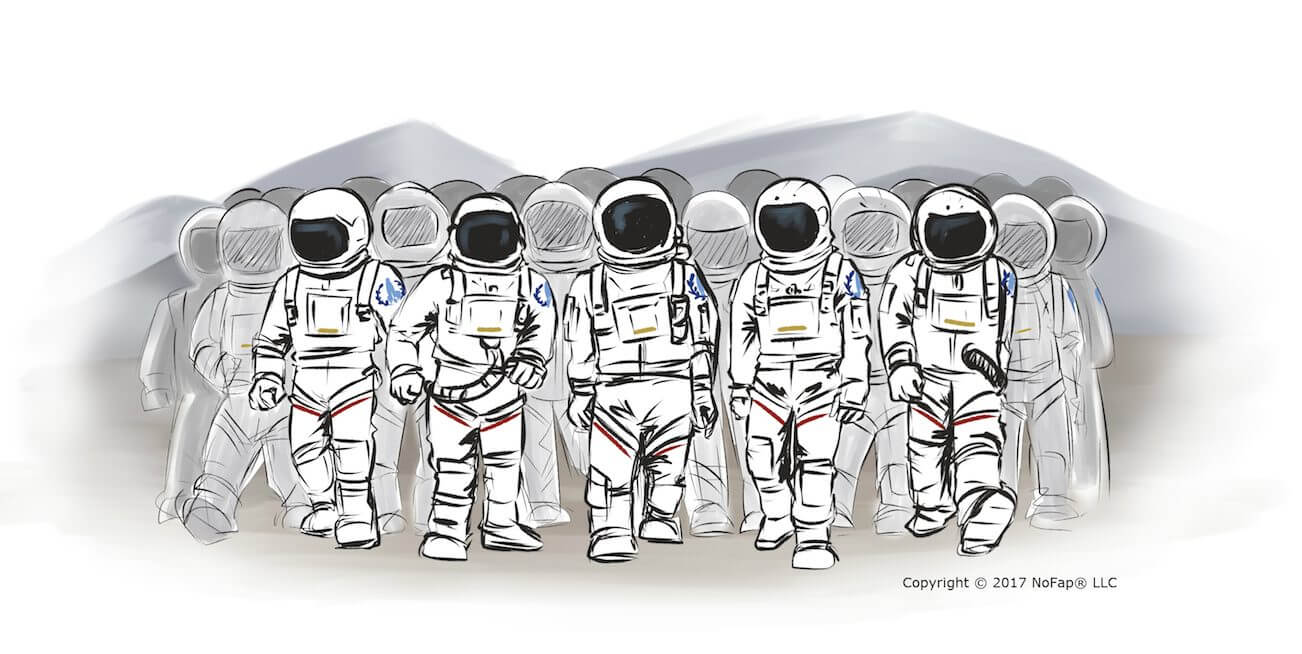 How do the weekly group calls work?
Join using your computer or phone.
You may attend our accountability calls from anywhere in the world. You will be provided both a phone number to call in or a URL to connect online.
Let your group know how you're doing.
The group facilitator will ensure that everybody who wants to has a chance to share updates about their sexual health goals via voice or live text chat.
Connect and set goals for next time.
We might go through an exercise, offer each other support, discuss a particular subject, or have an open discussion. At the end, we set goals for the next week.
Calls vary depending on various factors, such as attendance, current events, & holidays. Sometimes, we focus on one particular exercise or topic about recovery, while other times, we host an open discussion.
Drop-In Support Call Access
Monthly (discounted rate)
Large, podcast-style calls

Get support, ask questions, or just listen

Thursdays at 10 am and 8 pm ET

Access to one session per week
Accountability Group
Maximum of 35 People Per Group
Monthly (discounted rate)
Access to a weekly accountability group

More individual attention

Access to private forum group
Small Accountability Group
Maximum of Just 12 People Per Group
Monthly (discounted rate)
Access to a small accountability group

The most individual attention

Access to private forum group
We look forward to meeting you! Your subscription will not only support yourself in your recovery – but financially support our ability to keep this site online!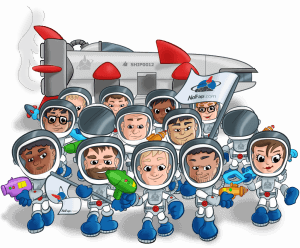 "The Fine Print"
This is a monthly membership that is automatically billed until canceled. While we do not provide refunds for this service, you may cancel your membership at any time on this page or by opening up a support ticket to avoid future billing.

Support call and accountability group availability varies. We have to cap the number of people who can sign up. We reserve the right to close enrollment at any time. If you are looking to join, we recommend signing up quickly after enrollment periods open, as we are unable to take on any new members until more slots become available. If accountability groups are closed, you may join the waitlist to be alerted whenever they open up again.
All attendees must agree to our User Agreement and Call Rules prior to signing up. Our rules are designed to foster a civil group dynamic that helps everyone reach their goals. We've never yet had to deny anyone access, but NoFap reserves the right to cancel an individual's membership if they repeatedly disrupt meetings and disregard facilitator direction.
This is not mental healthcare or therapy. Group leaders are peer facilitators. They are, in general, similar to you – enthusiastic recovering addicts who want to help provide a supportive atmosphere for attendees to provide mutual encouragement – not professionally licensed therapists. We strongly recommend that you see a therapist in conjunction with attending our accountability group calls. If you are experiencing suicidal or violent thoughts, seek help from a hotline or emergency services immediately.
Individual results vary. While we believe that being in a supportive community of peers is incredibly beneficial, joining an accountability group doesn't guarantee increased success in overcoming porn addiction, porn overuse, or compulsive sexual behavior.
By signing up and attending accountability groups, you agree to waive all claims against NoFap LLC, our team members, or our call facilitators for any advice that you receive or any actions that you may take as a result of attending accountability groups. For further information, see the User Agreement.
We take the privacy of our members very seriously. Recording calls or publicly disclosing personal information about others discovered during calls is strictly prohibited and may result in legal action. However, while we can guarantee that we won't disclose your personal information to other parties (outside of very limited circumstances, outlined in the User Agreement), we cannot make that guarantee on behalf of other call attendees. As such, we encourage an atmosphere of anonymity – so please don't reveal personal information about yourself, such as your full name, during calls.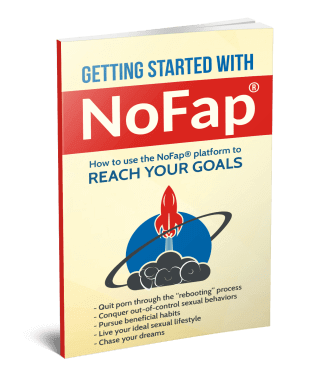 If you're not quite ready to join our weekly calls, Getting Started with NoFap® is completely free for all new NoFap® News newsletter subscribers. We will periodically provide you the best information on the recovery lifestyle, the latest news related to our platform, and content to keep you motivated to stick to your sexual health goals.