Terry Crews – an accomplished actor, current host of America's Got Talent, and former professional football player – raised some awareness about porn addiction to his audience of millions of social media followers. On March 24, 2020, he hosted a live-streamed video discussing his history with porn addiction, kicking off the habit at just around 11-years-old. He also shared some useful insights on how to go about NOT using porn during the novel coronavirus pandemic.
Terry Crews seems to know about our website, as he "liked" an Instagram comment jokingly describing him as the "God [of the NoFap] community." As we're big fans of Terry Crews ourselves, we were super excited to see this.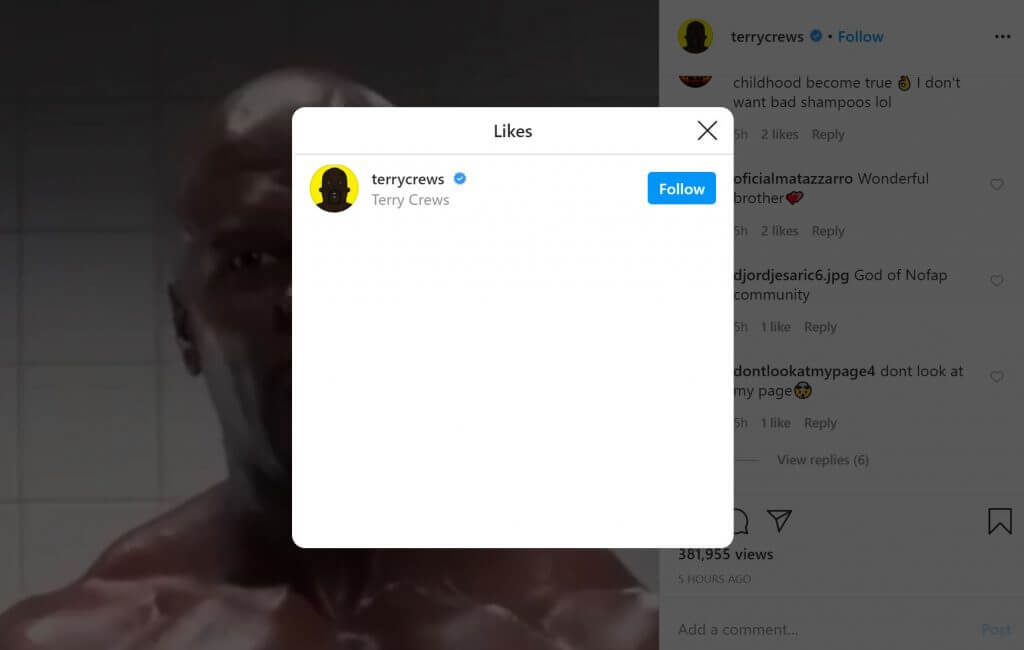 Terry Crews is a modern Rennaissance man, managing to balance a successful sports career, entertainment career, illustration career, and pursuing positive social activism, all while maintaining his long-term marriage and raising five children. Terry Crews is the perfect example of the nondiscriminatory nature of porn addiction. Even though Terry Crews is highly accomplished – he was not immune to struggling with a problematic porn habit. Porn addiction can impact any human being, even people who you might never suspect.
Please help us thank Terry Crews for raising awareness about porn addiction by commenting under our Twitter post. If you're struggling with porn during coronavirus quarantine, we published a free guide here.
Photograph of Terry Crews by Gage Skidmore.