The Doctors, a popular television show, covered porn addiction on October 30, 2019.
In the first and second segments of the episode, guests Alex Rhodes (yes, from NoFap) and Dr. Robert Weiss (a clinical sexologist), along with the show hosts, discussed whether or not porn addiction is real.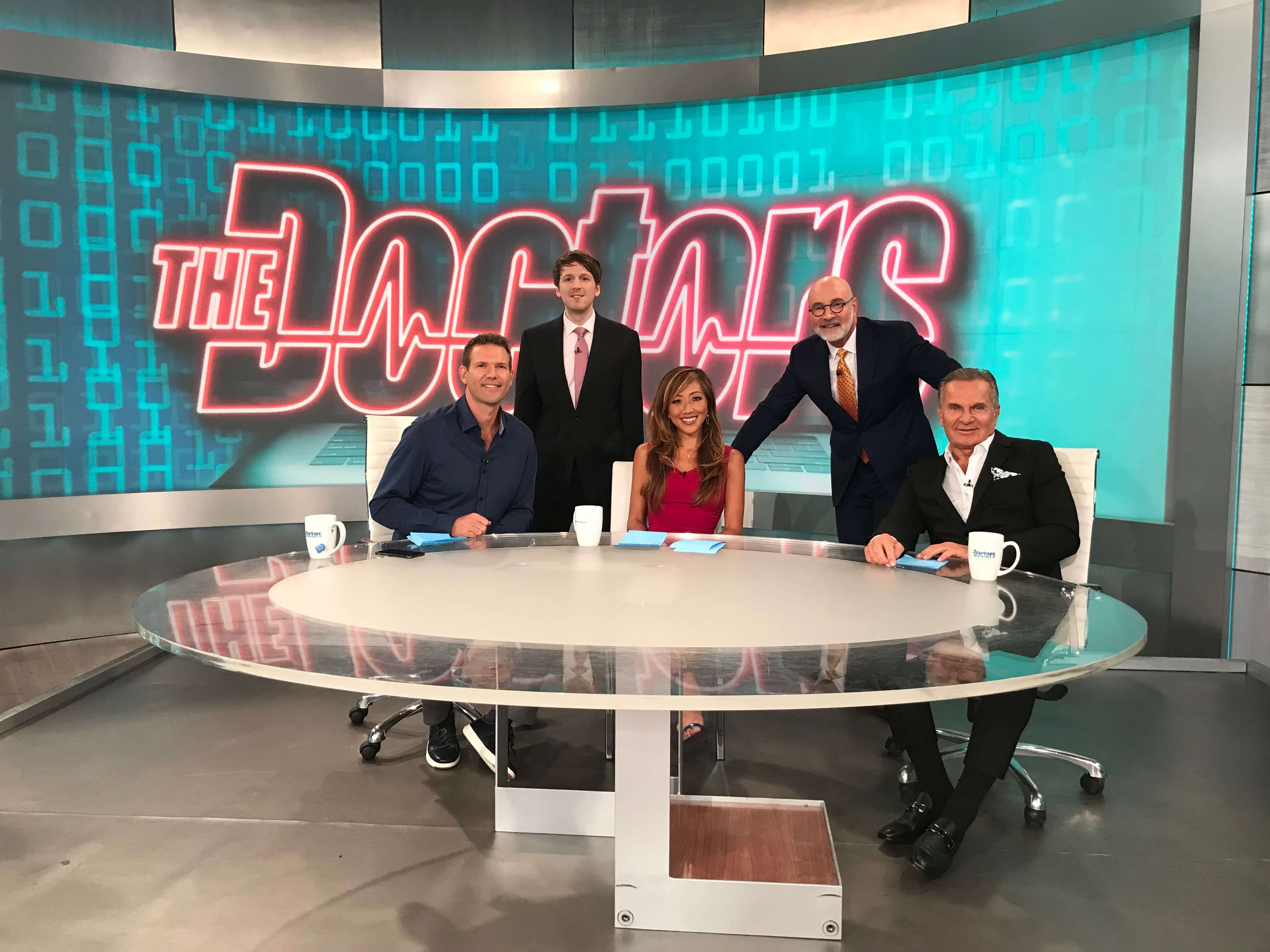 Alex Rhodes was just 11-years-old when he started to use Internet pornography.
He says that his habit of looking for photos of women online quickly escalated from innocent curiosity to a full-blown compulsion.
He went on to explain that it was a genital injury, not religious or moral issues about porn or masturbation (he was never religious), that made him initially question whether or not his excessive Internet porn habit was healthy. He described that the out-of-control use impacted every area of his life up until and including when he started engaging in romantic relationships with young women – and when that happened, he couldn't maintain sexual arousal with a real person! (which we now know as porn-induced erectile dysfunction and anorgasmia)
Alex Rhodes spent years discussing these issues online across various websites, which led him to eventually create NoFap, a community-centered website for recovering porn addicts and people suffering from compulsive sexual behavior.
Should compulsive porn use be classified as a behavioral addiction?
Dr. Judy, one of the show's hosts, was hesitant to immediately jump to classifying compulsive porn use under the behaviorial addiction model. However, she was compassionate and understanding of the issues that were raised and simply wants more research to be conducted on the subject, saying that this issue is current in its infancy. By the end of the segment, it seemed that everyone was in agreement that it's a problem that children and young teens are often getting exposed to unlimited amounts of Internet pornography long before they have their first relationship.
Is porn addiction real?
We certainly think so. There's an abundance of research that clearly places compulsive pornography usage into the realm of the addiction model, including neurological studies and brain imaging heralding brain changes such as hypofrontality, sensitization to porn cues, and desensitization. Not to mention 100s of other pieces of research, surveys, and case studies that link compulsive Internet porn use to an array of negative side effects, including decreased sexual satisfaction, decreased relationship satisfaction, and even porn-induced erectile dysfunction.
Regardless of what you call it – a compulsion or an addiction – hundreds of thousands, if not millions, of people around the world are suffering from the effects of it. Many of these same people are experiencing tremendous benefits from making one change in their lives: quitting porn or at least drastically reducing their porn use. We appreciate The Doctors for inviting NoFap's Alex (or Alexander) Rhodes on to discuss this important issue. Please consider thanking them for featuring this important issue under our tweet: