Orange is the New Black, a popular show produced by NetFlix, name-dropped our brand in the latest season. We've already noticed a bump in server load, indicating that many people are seeking our website to find out more about us.
They make a joke at our expense which the NoFap team found quite funny. However, while the show's coverage of our website does not include the concept of making a permanent decision to leave pornography in the past, as people often put it: "any press is good press."
I'll grab the bags.

No, no.

I'll get the bags. You, uh, you book the rooms.

You are really intense right now. You doing the NoFap challenge?

Maybe. What is that?

It's when you stop jerking it so you get incentive to go out and get the real thing.

I did it last fall. Worst four days of my life.

I'll book the room.

Rooms dude, two separate rooms.

We can't face the demons of our experience in separate rooms, brother. One room. Plus it's economical.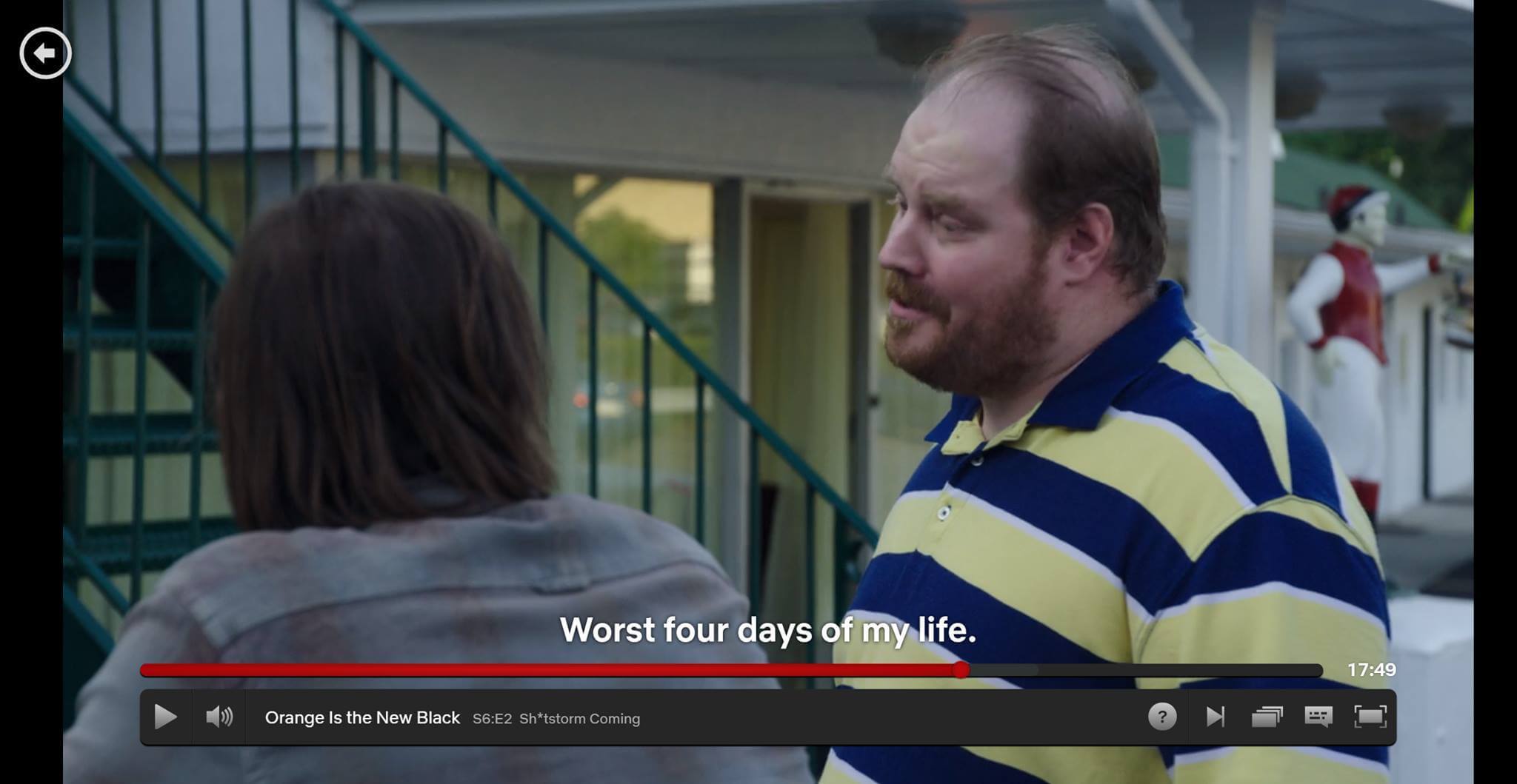 Given that it's a massively popular show with a worldwide audience, we expect that many people will be looking up our website and then will ask themselves how their porn use is impacting their relationships and lives.
You may watch it right now on Netflix. Season 6, episode 2 about 40 minutes and 10 seconds into the episode. Feel free to reach out to them on Facebook to thank them for including us on their show.