In retaliation for effectively whistleblowing the negative effects of excessive Internet porn use, the porn industry and its allies are on a mission to defame, deplatform, and destroy NoFap and its founder Alexander Rhodes.
We've filed a federal lawsuit against entities with close ties to the porn industry.
Alex has filed a lawsuit against the main orchestrator of defamation against him. For transparency's sake to further prove the legitimacy, necessity, and authenticity of this crowdfunding campaign, the complaint is being provided in its entirety.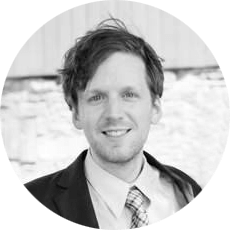 Alex has been relentlessly defamed.
Alexander Rhodes is the founder of NoFap. As a result of creating and operating this website, he has been targeted by an unprecedented campaign of defamation from entities who appear to be closely associated with the porn industry. Alex was forced to file a lawsuit to defend himself, as this defamation campaign is intended to destroy his reputation and distort public opinion about our website. Not only is this defamation destroying Alex's quality of life and sleep, ultimately, we believe that this campaign is soon going to threaten our ability to continue keeping NoFap online. We need your help.
Top Donations
We've just launched the fundraiser, check back soon.
$5000 – Anonymous
$1,527.92 – Tim – "This community helped me at one of my lowest points and I will always be greatfulnfor that. Keep fighting the good fight and God bless!"
$1038.73 – Anonymous
$1000 – Anonymous
$1000 – Matt Fradd (host of Pints with Aquinas) – "Kick ass, Alex!"
The top donations will be displayed here. List is updated manually and we only list people who opt-in to publicly display comment on our donor wall.
$1000+
$5000 – Anonymous
$1,527.92 – Tim – "This community helped me at one of my lowest points and I will always be greatfulnfor that. Keep fighting the good fight and God bless!"
$1038.73 – Anonymous – " 'Don't ask yourself what the world needs. Ask yourself what makes you come alive, and go do that, because what the world needs is people who have come alive.' – Howard Thurman"
$1038.73 – Anonymous – "Thank you for fighting the good fight! We are grateful to support you!"
$1000 – Matt Fradd – "Kick ass, Alex!"
$1038.73 – AlexSupporter A
$1000 – Anonymous
We'll be propagating these tabs with featured comments from our donor wall.
$500+
$500 – Anonymous
$500 – Anonymous
$500 – Anonymous
$500 – Anonymous –

Thank you Alex for raising awareness about the porn industry and the impact of porn consumption on people's mental and physical wellbeing. We are behind you.

$500 – Nicholas –

You are an Inspiration to us all. Don't Give up. Remember greats Like Martin Luther King, Jr. and Rosa Parks. Let them lie and cheat; the world will know the truth one day. We are blessed to have yall and NoFap. So many lives have been changed by this. Let us usher in a new era, where sexuality, Fetishes and kinks arw shared with loved ones instead of to a computer screen from an industry that hurts innocent men and women and corrupts them. Long live NoFap!

$519.52 – Anonymous
$519.52 – Joshua – "Addiction is a growing problem within society that needs to be addressed. NoFap and its creator, Alex, are committed to helping people better themselves through education and support. Stand up for Alex by donating and or sharing this campaign."
We'll be propagating these tabs with featured comments from our donor wall.
$100+
$259.92 – Anonymous –  This nasty shit should be ended. With all our support we can help fight the monsters. Thanks to this community I have a life again and I owe much to it. My children will be born because of this community.
$250 – Fercho 29 – Alexander helped me 4 years ago when my life was at the verge of colapse. He helped me changed my life and I will be forever grateful to him for this.
$250 – Amsel 84 – I highly doubt that The Big Company's will stop ever. Maybe for now but not forever. NoFap changed me so much and I still would be the fat kid in the basement without a job and still wasting my youth. I cincerly hope that you can win this Alex.

$

100 – Daniela

$

100 – Anonymous

$

104.15 – Anonymous

$

259.92 – Anonymous
$104.15  – frogs 2345 – Porn had and continues to ruin my life. My ideas and thoughts about women are tainted. My hope for intimacy and a successful marriage is lost while I continue to use porn. This Industry disrespects women, and anyone who uses their products. Fetishes, now becoming popular, are ruining sex by far faster than any other method. This Industry wants us neutered and spayed so they can continue to profit off of the disability they cause us and the exploitation of trafficked and broken people in our world.
$250 – Anonymous – NoFap has helped me in more ways than one. Let's put an end to this harassment!
$104.15 – Anonymous – Thanks nofap for helping me, I'm 6 months in and I've improved production in work, improved relationships and have been generally more happy then I have ever been.
$100 – Anonymous – Let's goooooo dudeeee.
$100 – Paul – Your site has had such a positive impact on my life. Best of luck with the lawsuit
$104.15 – Steve – stay strong. thank you for your website
104.15 – Anonymous – Alex – I'm sorry (and angry) that you have been the target of unscrupulous groups supporting one of the most destructive industries of our time. You and your site have been an important support for helping me feel less isolated and more empowered in my efforts to walk away from PMO. With multiple grad school loans to pay down, I'm saddened I cannot give more than I am. I hope others with more resources are able to help you close the gap to meet the goal. I send my thanks and prayers for your victory in this battle.
$100 – Robert
$104.15 – Zebedee – You guys have helped me so much, now it's time for me to give back. Keep fighting the good fight! We are behind you all the way.
$104.15 – Ricky – You are doing a great job, and although you may not be aware or believe it, God is on your side. He will help you and defend you in this crusade, keep up and fight, we are with you too.
$104.15 – Andrew H – Give them hell Alex, you changed my life.
$104.15 – Ryan – "Thank you for everything you do for this community"
$100 – Anonymous – "May The Force Be With You, Always."
$104.15 – Anonymous – "Thanks for standing up for all of us!"
$100 – Anonymous – "While I hardly used NoFap in my overcoming and ongoing recovery of sex addiction, I know of the great work they do. I know the evil mindset that comes along with buying into the philosophies surrounding porn addiction, because I was once deeply entrenched in it, fighting for my life to escape. I see this as a battle against those mentalities. Keep on fighting the good fight."
$100 – Anonymous – "Your work and the community helped me a lot to to step forward in my life!"
$100 – Bijan – "Thank you for all that you have done for the community, No Fap is making us all better humans which has huge effects on the world."
$259.92 – Maria – "May God bless your efforts. St Michael the ArchAngel, defend us in battle. Be our protection against the wickedness & snares of the devil…..Amen"
$259.92 – Scott – "I don't know where I'd turn without this site. Thank you for all the work you put in and for staying strong against those that try and debunk you."
$100 – B12ent – "100 every relapse… Can't afford it but maybe it will help me get over this."
$104.15 – Anonymous – "Thank you NoFap because it was a game changer for me in this game of life. Again, thanks for fighting, Alex!"
$100 – Anonymous – "Thanks for your work"
$259.92 – Michael Schmitz – "Thanks for this website and the community which evolved around it. This is needed, and I'm happy to be a part of this with my donation."
$150 – Anonymous – "The bastards are disgusting. I sincerely hope that Alex wins his defamation case. And if anything, this has given me yet another reason to keep my streak going strong. A boycott with health benefits! The science behind this addiction is still in the infancy stages, but mark my words, once the truth gets out about how damaging it is (only a matter of time), there's going to be a lot of individuals on the WRONG side of history on this one. Go Alex!! Screw these clowns!"
$250 – Anonymous – "I spent 2 relationships and 4 years in self doubt. Failed every single time with multiple women, ashamed to talk about my PIED. And just 6 weeks of nofap solved EVERYTHING. This was in June 2014. When I look back now, I can't imagine what would have happened if I didn't find No Fap then. Godspeed Alex. You're not alone."
$259.92 – Geoff – "I'm still struggling to overcome this addiction, but this situation inspires me to fight even harder. God bless you and your work."
$100 – Anonymous – "We stand with Alex and NoFap. We will not be bullied into silence."
$156.07 – Kimberly
$105.15 – Matthew – ""You shall know them by their fruits". Alex has spent a decade giving men a choice. Today, I am 180 days clean from porn, thanks to his movement. What more needs to be said?"
Frequently Asked Questions
How much will the lawsuit cost?
Unfortunately, it's impossible to accurately predict the exact amount that a lawsuit will cost. However, federal lawsuits are expensive (very expensive!) and we expect costs to be well 

into the six-figures. Seasoned and skilled lawyers are also very expensive. For example, an attorney that charges 250 dollars per hour would mean that every 20 dollar donation pays for 4.8 minutes of legal services. For an attorney that charges 600 dollars per hour, every 20 dollar donation pays for 2 minutes of legal services. The goal of this crowd fund is to raise as much money as possible for the lawsuit. The more, the better. We're hoping to raise at a minimum $200,000 (US dollars).
How will the money be used?
100% of the proceeds of this crowd fund will be used solely for the litigation. This could include paying the legal team, court fees, transcripts, stenography, and other costs directly related to the lawsuit. Alex will not be using the money for any unrelated purposes such as the website or living expenses. Update: for now, we are transferring the money to be held in the law firm retainers as needed, minus any processing fees incurred from Donorbox and payment processors. As the lawsuit progresses, we will provide financial updates on this page.
Can I donate anonymously?
Yes. Just be sure to click the "make donation anonymous" checkbox. If you donated publicly and want your name to be changed to anonymous, get in touch with us via email.
What will you do if there's money left over?
Due to the high expenses associated with litigation, we do not anticipate that there will be any money left over and Alex will still be paying a substantial amount of money out-of-pocket. However, in the event that there is any money remaining after the litigation, any remaining funds will be
donated
to the
Tree of Life
synagogue in Pittsburgh, Pennsylvania. This was the site of the antisemitic mass shooting which occurred on November 27, 2018. Funds may be used for rebuilding efforts or any other endeavor as the synagogue sees fit. In the event that the synagogue is no longer accepting donations, Alex will select an alternative charitable cause and we will announce it on this page.
Can I have more information about what has been happening that led to the lawsuit?
Alex or NoFap are not commenting on the circumstances that led to the lawsuit at this time.
What is NoFap®?
NoFap® is a porn recovery website. It is one of the most popular resources for compulsive porn users who are looking to recover. Most importantly, NoFap hosts one of the largest and most supportive online environments for addicts to find companionship, shame-free acceptance, and a robust diverse community of like-minded peers who are also looking to establish healthier sexual habits. NoFap's community consists of people from all over the world and all walks of life, from men and women, to Atheists to Muslims to Christians to Jews to Buddhists to Hindus to Agnostics, from all races, nationalities, LGBTQ, and more, we're all joined together to pursue the common goal of establishing healthier sexual habits. NoFap has become a place of refuge for 100,000s of people in recovery. For more information about NoFap, see our About page. NoFap and in particular, its "rebooting" porn recovery parameters, have become very popular online, which we believe has led to the website and Alex being targeted for defamation.
Who is Alex?
Alexander Rhodes is the founder of NoFap®. He started using Internet porn at 11-years-old and experienced an array of negative effects from compulsive use, which eventually led him to the creation of this website. If you don't already know him, below you can watch him give an overview of compulsive porn use at an event he was invited to speak at in the video below. He passionately and effectively raises awareness about compulsive porn use and is among the first group of whistle-blowers of the porn industry's products, which is why he believes he has been targeted by the porn industry, its allies, advocates, and paid associates. You can also see Alex on CNN's This is Life with Lisa Ling, The Doctors on CBS, and NPR's Here & Now.
Is the crowd funding progress displayed live?
Mostly. The progress bar and current amount raised are automatically updated for every new PayPal or credit card donation that we get. ACH donations may take up to 5 days to appear.
Why aren't you using GoFundMe, Kickstarter, etc, and instead hosting it on this page? 
Un

fortunately, based on past observations, we're concerned that if we hosted the fundraiser on one of those websites, somebody would work hard to ensure that it gets taken down using frivolous complaints or legal intimidation. We're self-hosting our own crowd funding campaign to be more resilient to censorship from the porn industry and its supporters. However, because it's hosted right on our homepage, you know that this campaign is authentic. All payment pages are encrypted and donating here is just as safe as it is on other traditional crowd funding websites.
Who is representing Alex?
Alex is currently being represented by two law firms for the main litigation:
Andrew Stebbins of Minc Law, a seasoned litigator, is serving as Alex's lead attorney. Other Minc Law attorneys are assisting. Minc Law is one of the only law firms in the world that solely focus on defamation.
Alicia Schmitt of Stanley & Schmitt PC is serving as local counsel.
Alex's legal team is extremely confident about the outcome of this case – he's in great hands!
How can I help?
Mainly in two ways:
Donating as generously as possible to the crowd fund. Every dollar counts, but with so much money needed, the more, the better.
Asking friends to donate to the crowd fund. It might help to let them know how important this case is to the overall porn addiction recovery movement and for all of the 100,000s of people who rely on NoFap for support.
Whatever you do, 

don't

under any circumstance contact any of the individual(s) or organization(s) involved in the lawsuit, including defendant(s) or witnesses. However, you are welcome to send Alex and 

NoFap words o

f encouragement – and they're greatly appreciated!
I have questions.
Feel free to reach out to us at [email protected] if you have questions about this crowd fundraising campaign. Note that we will not discussing any specifics about the circumstances surrounding the case.
Donate to have your message appear on the list!
Warning: While you can leave a public message when you donate, which is displayed below, we strongly recommend using your first name only OR donating anonymously to avoid the potential of retaliation for supporting this fundraiser. 
Note that offensive comments are subject to removal and depending on the comment, your contribution may be automatically forwarded to charity.
There has been an escalating campaign by the porn industry and its friends to defame & de-platform NoFap & its founder.

This is like the alcohol industry trying to take down Alcoholics Anonymous.

We've filed a federal lawsuit to end the harassment.https://t.co/KG1wFy31vg

— NoFap (@NoFap) November 11, 2019